Balthasar l'incompris.. « Si je veux qu'il reste jusqu'à ce que je revienne, que t'importe ? »
http://terredecompassion.com/2018/07/02/balthasar-lincompris/
Il y a trente ans, le 26 juin 1988, Hans Urs von Balthasar s'éteignait à Rome, la veille du jour où Jean-Paul II allait lui remettre la barrette cardinalice, cette barrette qu'il avait refusée une première fois et qu'il avait acceptée à contre-coeur la seconde.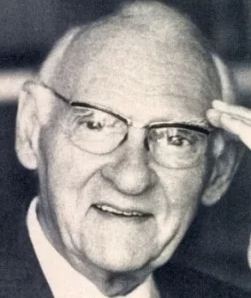 Aujourd'hui, Balthasar est considéré unanimement comme un des plus grands théologiens du 20ème siècle. Sa théologie fait l'objet de nombreuses publications, il est étudié dans les universités et les séminaires et il est cité à tout bout de champ. Nous pensons notamment à son célèbre voeu de « faire de la théologie à genoux ». De son vivant, cependant, la situation était toute autre.
Le théologien suisse fit l'objet de violentes controverses. L'ordre jésuite lui demanda de quitter la Congrégation — le laissant sans famille et sans revenu —; Rome lui interdit d'enseigner ; il ne fut pas invité au Concile Vatican II. D'où vient que cette attitude de défiance à son égard a laissé place, après sa mort, à un tel torrent d'éloges ? Est-ce son audience qui s'est hissée à sa hauteur, se laissant étirer par ses vues si larges et si profondes sur le mystère chrétien ? Ou bien est-ce nous, au contraire, qui l'avons réduit aux dimensions d'un système aux contours bien définis, réduit à quelques citations, et rendu inoffensif ? Il est indubitable que Balthasar a trouvé un écho profond chez de nombreux auditeurs, mais il nous semble que l'estime dont il jouit dans les milieux « mainstream » s'explique, hélas, par la seconde hypothèse. Un signe indéniable en est que Adrienne von Speyr, la mystique Suisse dont il fut en même temps le directeur spirituel et le disciple dévoué, est écartée avec dédain par les mêmes théologiens qui encensent Balthasar, alors même que ce dernier nous a mis en garde contre toute tentative de séparer son oeuvre et la sienne, deux oeuvres qu'il regardait comme absolument inséparables.
L'anniversaire de sa mort nous donne l'occasion de lever ce voile de censure que les décennies ont fait tomber sur son oeuvre, et de redécouvrir sa théologie en ce qu'elle a de plus novateur, voire révolutionnaire. Nous n'évoquerons pas les points plus évidents, à savoir, d'une part, sa relation de théologien avec la mystique d'Adrienne von Speyr, et, de l'autre, sa contemplation du Samedi Saint comme mystère douloureux. Nous nous concentrerons en revanche sur trois aspects révolutionnaires de son ecclésiologie, personnalisés respectivement en Saint Jean, Saint Pierre et Marie.
La mission de Saint Jean
Il y a une bonne raison au fait que Balthasar n'ait accepté qu'à contre-coeur d'être créé Cardinal. Un Cardinal, en effet, est quelqu'un dont la mission est en quelque sorte intégrée à celle du Pape, or Balthasar concevait sa propre mission dans la lignée, non de saint Pierre, mais de saint Jean. Ce n'est pas qu'il opposait l'un et l'autre, loin s'en faut. La mission de Pierre est « coextensive à l'Eglise », et saint Jean est membre de l'Eglise. En tant que tel, il est soumis à l'autorité de Pierre. Par ailleurs, Balthasar aimait méditer sur l'amitié des deux apôtres, que les évangiles et les Actes illustrent de bien des manières. Or pour qu'il y ait amitié, il faut qu'il y ait distinction, respect des libertés, et Balthasar n'a jamais voulu se laisser absorber dans l'aspect institutionnel de l'Eglise. Le charisme de Jean, le seul apôtre qui ne sera évêque d'aucun diocèse après l'Ascension, nous rappelle qu'il y a place dans l'Eglise pour un sacerdoce dont la mission ne s'écoule pas dans les canaux définis par l'institution.
L'ecclésiologie de Balthasar détruit le trait d'union que l'on tire souvent entre sacerdoce et hiérarchie. La mission propre de Jean, telle que Balthasar la perçoit, consiste à se tenir au pied de la Croix (à la place de saint Pierre) et à « accueillir Marie chez lui ». Saint Pierre reçoit une certaine autorité qui s'étend à l'ensemble de l'Eglise, cependant cette autorité ne l'institue pas en « père » de l'Eglise. Lorsqu'il outrepasse les limites de sa fonction et qu'il regarde le charisme de Jean comme étant de son pouvoir, Jésus le reprend vigoureusement : « Si je veux qu'il reste jusqu'à ce que je revienne, que t'importe ? » Ce « que t'importe ? » de Jésus qui vient de rendre à Pierre sa fonction de pasteur universel (« Pais mes agneaux »), lui pose aussitôt une limite. Les charismes dans l'Eglise ont une origine et une vitalité qui n'est pas le produit de l'institution, laquelle se doit par conséquent de respecter leur relative indépendance. 
La mission de Saint Pierre
La nouveauté de Balthasar au sujet de la mission du Pape, consiste en la distinction qu'il fait entre « autorité ordinaire » et « autorité extraordinaire ». Cette dernière consiste dans la fonction du Pape de définir le dogme et de corriger les erreurs au niveau dogmatique ou moral. Encore une fois, Balthasar prend à contre-pied la conception plus courante de l'autorité pontificale et de l'institution en général. En effet, on conçoit le plus souvent cet aspect de l'autorité, c'est-à-dire la dimension de pouvoir (le Pape a le pouvoir de définir, il a le pouvoir de corriger) comme ce qui définit principalement l'autorité. Cependant, Balthasar ne voit dans le pouvoir qu'un aspect « excentrique » du successeur de saint Pierre. Excentrique au sens littéral : qui se tient en dehors (ex) du centre. Cet « excentricité » de la fonction pastorale est liée à la présence du mal dans l'Eglise. C'est en réponse au mal et à l'erreur que le Pape doit définir et qu'il doit corriger. L'aspect ordinaire de la fonction papale est tout autre. Il consiste simplement dans la relation de saint Pierre avec Jésus, c'est à dire dans sa foi, son espérance et son amour. La question que Jésus pose à Pierre et qui préside à sa réinstallation dans sa fonction est une question d'amour : « m'aimes tu plus que ceux-là ? » C'est avant tout par sa foi que le Pape gouverne l'Eglise, c'est par sa foi qu'il « affermit la foi de ses frères ». Cela fait dire à Balthasar cette chose surprenante, à savoir que le Pape « accomplit au plus haut niveau ce que l'on appelle aujourd'hui un apostolat de présence ». Lorsque l'institution tire son autorité davantage de son pouvoir « excentrique » et que de sa simple présence, c'est le signe, paradoxalement, d'un manque d'autorité. Balthasar nous rappelle que l'autorité du Pape consiste dans sa paternité plus que dans son pouvoir, dans sa présence plus que dans ses actes, dans son silence plus que dans ses paroles. L'autorité de Jean-Paul II ne fut jamais aussi grande qu'à la fin de sa vie, lorsque tout son ministère résidait dans sa présence de père.
La mission de Marie
Enfin, un troisième aspect de l'ecclésiologie de Balthasar bouleverse passablement nos idées sur l'Eglise. Aujourd'hui, il est coutume de parler des « laïcs » et de promouvoir « une plus grande présence des laïcs dans l'église », etc. Ce faisant, nous pensons sans doute tirer l'Eglise hors d'une époque cléricaliste, mais cette manière de voir manifeste paradoxalement un cléricalisme plus grand encore. En effet, c'est supposer qu'il existe dans le Corps du Christ deux types de « membres » différents, d'une part le clergé et de l'autre les laïcs. Une ecclésiologie qui part de Saint Pierre arrive nécessairement à ce genre de distinction artificielle, car elle en vient toujours à distinguer d'une part la mission de saint Pierre et celle des autres apôtres, et de l'autre celle des « laïcs », de Marie-Magdeleine, Nathanaël, etc. Mais le Christ, nous rappelle Balthasar, ne fonde pas d'abord son Eglise sur saint Pierre mais sur Marie. La foi de Pierre, dont Jésus fait l'éloge, est en effet précédée par la foi de Marie. L'Eglise n'est pas pétrinienne, elle est mariale. Pierre n'est nulle part appelé « le père de l'Eglise » tandis que Marie est honorée depuis les premiers siècles comme la « mère de l'Eglise ». C'est la foi immaculée de Marie qui est la matrice au sein de laquelle prend forme tout acte de foi individuel, y compris la foi de Pierre. La mission de Pierre à l'égard de l'Eglise peut être comparée à celle de Joseph vis-à-vis de Jésus : Il n'en est pas le père, il n'est pas à son origine, il ne définit pas sa mission, mais c'est à lui qu'est confiée la mission de « protéger l'enfant et sa mère ». L'ecclésiologie de Balthasar nous permet donc de sortir de l'opposition stérile entre « clergé » et « laïcs », elle recentre la vie chrétienne, non sur l'état de vie ou la fonction, mais sur la vie théologale, essentiellement mariale : la foi, l'espérance et la charité. 
---------------------------------------
TRANSLATION
The ecclesiology of Balthasar destroys the hyphen that is often drawn between priesthood and hierarchy
Balthasar the misunderstood.. "If I want him to stay until I come back, what does it matter to you? "
Thirty years ago, on June 26, 1988, Hans Urs von Balthasar died in Rome, the day before John Paul II was going to hand him the bar card, the bar he had refused the first time and that he had reluctantly accepted the second.
Today, Balthasar is considered unanimously as one of the greatest theologians of the 20th century. His theology is the subject of many publications, it is studied in universities and seminars and is quoted at all times. We think in particular of his famous wish to "do theology on his knees". During his lifetime, however, the situation was different.
The Swiss theologian was the subject of violent controversy. The Jesuit order asked him to leave the Congregation - leaving him without family and without income; Rome forbids him to teach; he was not invited to the Second Vatican Council. Where does this attitude of mistrust for him come from after his death to such a torrent of praise? Is it his audience that has climbed to his heels, allowing himself to be stretched by his views so wide and deep on the Christian mystery? Or did we, on the contrary, reduce it to the dimensions of a system with well-defined outlines, reduced to a few quotations, and rendered harmless? It is undeniable that Balthasar has found a deep echo among many listeners, but it seems to us that the esteem he enjoys in mainstream circles is, unfortunately, explained by the second hypothesis. An undeniable sign is that Adrienne von Speyr, the Swiss mystic of whom he was at the same time the spiritual director and the devoted disciple, is dismissed with disdain by the same theologians who incense Balthasar, even though he warned us against any attempt to separate his work from his, two works he regarded as absolutely inseparable.
The anniversary of his death gives us the opportunity to lift the veil of censorship that decades have brought down his work, and rediscover his theology in that it has more innovative, even revolutionary. We will not discuss the more obvious points, namely, on the one hand, his theological relationship with Adrienne von Speyr's mysticism, and on the other, his contemplation of Holy Saturday as a painful mystery. On the other hand, we will concentrate on three revolutionary aspects of his ecclesiology, personalized respectively in Saint John, Saint Peter and Mary.
The mission of Saint John
There is a good reason that Balthasar reluctantly agreed to be made Cardinal. A Cardinal, indeed, is someone whose mission is somehow integrated with that of the Pope, but Balthasar conceived his own mission in the lineage, not of St. Peter, but of St. John. It is not that he opposed the one and the other, far from it. Peter's mission is "coextensive with the Church," and St. John is a member of the Church. As such, he is subject to Peter's authority. On the other hand, Balthasar loved to meditate on the friendship of the two apostles, whom the Gospels and the Acts illustrate in many ways. But for there to be friendship, there must be distinction, respect for freedom, and Balthasar has never wanted to be absorbed in the institutional aspect of the Church. The charism of John, the only apostle who will not be bishop of any diocese after the Ascension, reminds us that there is room in the Church for a priesthood whose mission does not flow in the channels defined by the 'institution.
The ecclesiology of Balthasar destroys the hyphen that is often drawn between priesthood and hierarchy. John's own mission, as Balthasar sees it, is to stand at the foot of the Cross (instead of St. Peter) and "welcome Mary home." St. Peter receives a certain authority extending to the whole of the Church, yet this authority does not establish him as "father" of the Church. When he oversteps the limits of his function and looks at John's charism as being his power, Jesus takes it vigorously: "If I want him to stay until I come back, what does it matter to you? "What does it matter to you? Jesus, who has just restored Peter's function as universal pastor ("Feed my lambs"), immediately sets a limit. Charisms in the Church have an origin and a vitality that is not the product of the institution, which must therefore respect their relative independence.
The mission of Saint Peter
Balthasar's novelty about the Pope's mission is his distinction between "ordinary authority" and "extraordinary authority." The latter consists in the Pope's function of defining dogma and correcting errors at the dogmatic or moral level. Once again, Balthasar counteracts the more common conception of pontifical authority and the institution as a whole. Indeed, this aspect of authority, that is to say, the power dimension (the Pope has the power to define, he has the power to correct), is most often conceived as what defines the authority . However, Balthasar sees in power only an "eccentric" aspect of the successor of St. Peter. Eccentric in the literal sense: who stands outside (ex) of the center. This "eccentricity" of the pastoral function is linked to the presence of evil in the Church. It is in response to evil and error that the Pope must define and must correct. The ordinary aspect of papal function is quite different. It consists simply in St. Peter's relationship with Jesus, that is, in his faith, his hope and his love. The question that Jesus poses to Peter and who presides over his resettlement in his office is a question of love: "Do you love me more than these? It is above all by his faith that the Pope governs the Church, it is by his faith that he "strengthens the faith of his brothers". This makes Balthasar say this surprising thing, namely that the Pope "performs at the highest level what is today called an apostolate of presence". When the institution derives its authority more from its "eccentric" power and its mere presence, it is the sign, paradoxically, of a lack of authority. Balthasar reminds us that the authority of the Pope consists in his paternity more than in his power, in his presence more than in his actions, in his silence more than in his words. The authority of John Paul II was never greater than at the end of his life, when all his ministry resided in his father's presence.
Mary's mission
Finally, a third aspect of Balthasar's ecclesiology significantly upsets our ideas about the Church. Today, it is customary to speak of the "laity" and to promote "a greater presence of the laity in the church", etc. In doing so, we no doubt think of pulling the Church out of a clericalist era, but this way of thinking paradoxically manifests an even greater clericalism. Indeed, it is to suppose that there exist in the Body of Christ two different types of "members", on the one hand the clergy and on the other the laity. An ecclesiology starting from Saint Peter necessarily arrives at this kind of artificial distinction, because it always comes to distinguish on the one hand the mission of Saint Peter and that of the other apostles, and on the other that of the "laics", of Marie-Magdeleine, Nathanael, etc. But Christ, Balthasar reminds us, does not first base his Church on St. Peter but on Mary. The faith of Peter, which Jesus praises, is in fact preceded by the faith of Mary. The Church is not Petrine, she is Marian. Peter is nowhere called "the father of the Church" while Mary is honored since the first centuries as the "mother of the Church". It is the immaculate faith of Mary that is the matrix within which every act of individual faith takes shape, including Peter's faith. Peter's mission to the Church can be compared to Joseph's vis-à-vis Jesus: He is not the father, he is not at his origin, he does not define his mission, but it is his task to "protect the child and his mother". The ecclesiology of Balthasar thus allows us to get out of the sterile opposition between "clergy" and "laity", it refocuses the Christian life, not on the state of life or the function, but on the theological life, essentially Marian: faith, hope and charity.